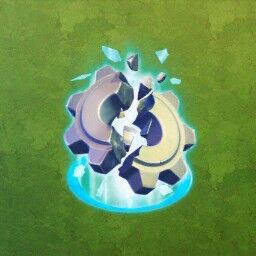 "Disables a group of buildings for a while, as your infiltrators distract and confuse the troops inside. Use it to disable buildings that normally give your army a hard time."
General Information
[
]
Sabotage is a Tactic that is unlocked when your War Academy reaches level 2.
It disables all buildings in a small area for a short period of time. Tower buildings will not shoot, while defenders spawning buildings will not spawn defenders. This includes City Center and Fort (Castle).
Even if a Decoy is placed, the buildings under Sabotage effect will not spawn defenders.
Library Boosts
[
]
Battle Tactics, Chapter 1 will increase the duration of this tactic by 20%.
University Boosts
[
]
Leonardo da Vinci's 'Sabotage Duration' by 30%, as 10 increments of 3%.
VIP Bonuses
[
]
War Tactics Traing Time
Level 7 : 10%
Level 10 : 15%
Level 15 : 20%
Statistics
[
]
| | |
| --- | --- |
| Strength | Completely disables defenses. |
| Weakness | Limited duration. |
| Build Time | 35 min |
| Tactics Space | 1 |
Level
Cost
Radius
Duration
Upgrade Cost
Upgrade Time
XP Reward
War Academy Level
1
2,500
2
7s
-
-
-
2
2
5,000
8s
525,000
1d 2h
545
3
3
7,500
9s
1,750,000
2d 3h
790
4
4
9,500
10s
3,300,000
4d 5h
1,145
5
5
11,500
11s
5,500,000
8d
1,630
6
6
13,500
12s
6,600,000
10d
1,845
7
7
15,500
13s
7,700,000
11d
1,945
8
8
?
15s
8,855,000
11d 12h
2,180
9