"I came here looking for information and ended up giving it!" - Sturmgewehr88, 2015
はいさい! (Hi in Okinawan) I'm Sturmgewehr88! I'm a strict Wikia Admin and Wikipedia Contributor. I'm here to make the DomiNations Wiki as high in quality; mainly for security, authority, and to give the most correct information as possible. For Ryukyu (Okinawa)!
General Information
As a Wiki Administrator, Moderator, and Contributor; I will do my best to help the DomiNations Wiki to make it high in quality. I'm a strict admin so making foolish or trollish edits and comments will have serious consequences (such as being blocked). I also will provide some edits along the way to help give some pages more description so players can understand more.
In case English is not your first language, I also speak:
German - Deutsch
French - français
Japanese - 日本語
Russian - Русский язык
My username comes from the German word for "assault rifle" (not any one weapon in particular) and the caliber of the Tiger tank's 88mm main gun. I abbreviate it as StG88.
Gallery
What I'm Playing As...
Yes, I do notice when someone joins my alliance and I will donate troops to them if they ask. No, I'm not on all the time and won't be able to respond to you if you're only in my alliance for an hour before leaving.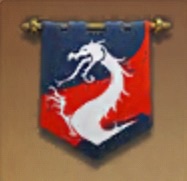 Things to do
Misc
Links
Community content is available under
CC-BY-SA
unless otherwise noted.