Good day, everyone. I am a very big fan of DomiNations, if you want to be specific, I was playing since November 2015 or so. I have bought both Starter Packs and payed quite a lot of money into microtransactions. Anyway, to the point: I have been gathering pictures and screenshots of event buildings or unique buildings as the game referes to them like Fuel Depot, Bazooka Tower, French Consulate, Long House, Samurai Stable, Janissarry Barracks, Ninja Dojo, Aztec Temple and much, much more. As a proof, I am showing this picture, or collage, of these Event buildings. I don't have a clear screenshot of every one of them but right now I have a Long House in my inventory from the recent event so I can make clear screenshots. I am also the guy who made the Japanese Houses for the House page.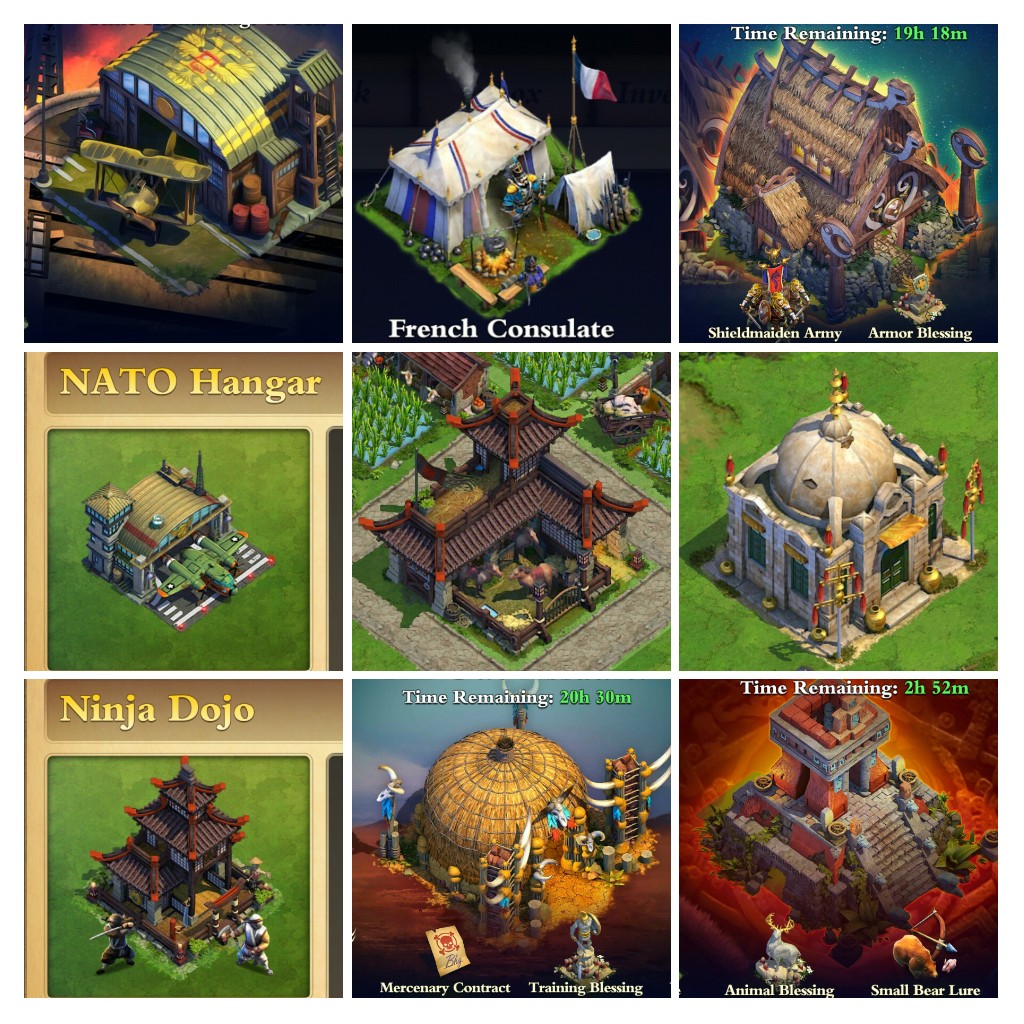 Community content is available under
CC-BY-SA
unless otherwise noted.